Prep 10 mins
Cook 20 mins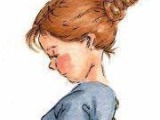 This dip is so tangy and delicious that it willdisappear quickly so you may want to double the recipe!!
Directions
Combine artichoke hearts, mayonnaise, lemon juice, bacon and onion in a bowl.
Mix well.
Chill, covered, until serving time.
Serve with crackers.
This dip may instead be baked at 350*F for 20 minutes if desired.
Most Helpful
I topped this with Parmesan and baked it, serving it with pita chips. It was great! Now looking at the recipe, I accidentally omitted the lemon juice, but it was a winner still.
I served this dip at my wine party and everyone loved it!!!!! I used green onions and a little more bacon than called for and served it with fresh bread cubes. It is sooooo easy to make and I like it alot better than the artichoke recipes that have to be baked. Great recipe!!!!

I used marinated artichokes and sautéed my vidalia onions in a bit of oil before mixing this together. It seemed a bit dry, so I added about 3 ounces of softened cream cheese, 1/4 to 1/2 cup of shredded Parmesan cheese, and bit more crumbled bacon to the mix. I followed the option baking instructions and served the warm dip spread on slices of toasted baguette. Everyone at a casual game night get-together liked this. It was a hit.