Art Smith's Goat Cheese Drop Biscuits
Iceland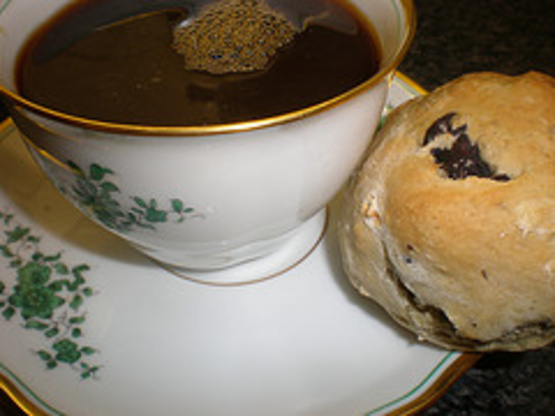 This recipe is by Oprah's former chef who now owns Table Fifty-Two, a restaurant in Chicago. These biscuits are served to their diners. They are a fairly flat biscuit.
Preheat your oven to 425°F Place one 10-inch cast iron pan into the oven while it is preheating. Place flour, salt, baking soda and baking powder into a medium-sized bowl. Cut in the butter and goat cheese. Make a well in the middle of the ingredients and pour in the milk. Stir until the mix is moistened, adding an extra tablespoon of milk if needed.
Remove the hot skillet from the oven and place a tablespoon of butter into it. When the butter has melted, drop 1/4 cupfuls of batter into the pan, (use a muffin scoop to drop the batter if you have one). Brush the tops of the biscuits with melted butter. Bake from 14–16 minutes until browned on the top and bottom. Remove from the oven and sprinkle with the grated cheese. Enjoy warm!