sonjih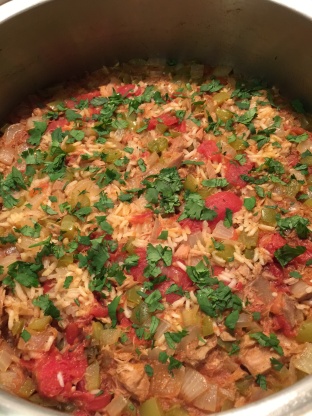 This is a Cape Verdean classic. I grew up in an area with a large Cape Verdean population and this was a common quick, easy, and traditional dinner at several of my friends' houses. For best results use Portuguese or Cape Verdean canned tuna in oil.
In a large pan or dutch oven over medium heat, saute onions, garlic, and pepper in olive oil until onion is soft and transparent.
Add tuna, tomatoes, and seasonings. Cook for about five minutes over medium heat to let flavors blend.
Add rice and water to make 3 cups of liquid. Bring to a boil.
Let boil for 2 minutes, reduce heat to low. Cover and simmer till rice is done, about 25 minutes.
Add herbs and serve with a salad.