Arroz Brasileiro (Brazilian Rice)
Chickee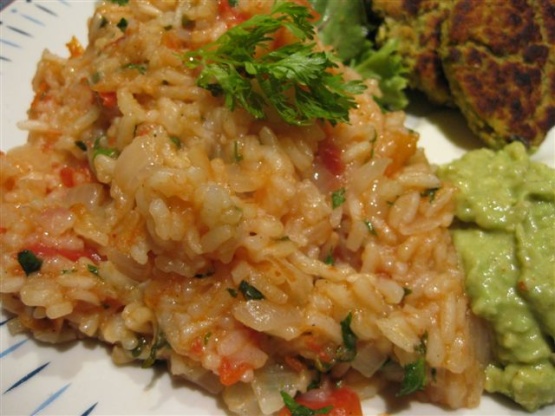 A delicious Brazilian rice. From the cookbook "World of Cooking - The PBS Series."

Served under Recipe #307015 for a great meal.
Heat oil in a saucepan over medium heat. Add onions and saute until transparent.
Add rice and cook, stirring constantly, until grains are coated with oil and rice is hot (about 3 minutes).
Add broth, tomatoes, and salt, and bring to a boil.
Reduce heat to very low. Cover and cook until done, about 20 minutes.
Garnish with cilantro and tomatoes.