Aroz con Pollo (chicken with rice)
Prep 15 mins
Cook 40 mins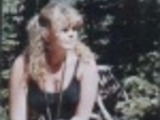 Mild mexican chicken dish.
Directions
Sprinkle chicken lightly with salt.
Brown chicken in hot oil for about 15 minutes.
Remove chicken from pan.
Cook rice, onion, garlic in the same pan with drippings until rice is browned.
Add water, undrained tomatoes, bouillon, salt, pepper, and saffron.
Bring to boil.
Stir well.
Arrange chicken on top of rice.
Cover and simmer for 35 minutes or until chicken is tender.
Add peas and pimiento.
Cover and cook 5 minutes more.
Most Helpful
Easy one dish meal, I used chicken legs, took about 45 minutes. Just keep an eye on it so it doesnt burn, the rice absorbs really quickly. One piece left for lunch..yayy!!

I'd be interested in trying this. I've made a much simpler version of Aroz con Polo from my slow cooker manual.
Used recipe basics, but changed can tomatoes to the jalapeno can tomatoes for a little more spice. Delicious and easy to make. Thank you Karen.