Aromatic Spice Mix for Toast
This is wonderful on hot buttered toast. Quick and easy!
Directions
Combine all ingredients well.
Store leftovers in a spice bottle.
To serve, sprinkle on hot buttered toast.
Most Helpful
Delicious! I used demerera sugar and added some flaxseed. A lovely idea for spice-blending! Thanks!

I love cinnamon toast and this was great with a twist, plus it was quick, easy and tasty--my favorite kind of breakfast!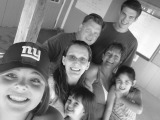 This tasted wonderful on hot buttered toast! Dad said it was really really nice to have this with a hot cup of tea on the side. Thank you for posting:)