Armenian Spinach Plum Salad
PanNan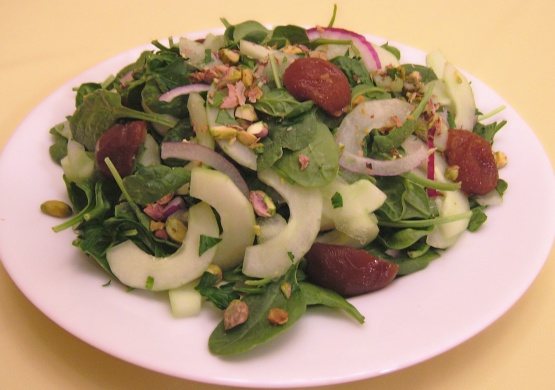 This is a tasty spring salad. You may substitute any low cal dressing for the one included in the recipe, I sometimes like a honey french instead of the vinaigrette. This is low cal too!!
Combine spinach, cucumber, onion, parsley, pistachios, and plums in a salad bowl.
Combine dressing ingredients.
Pour dressing over salad mixture and toss well to blend.