Jubes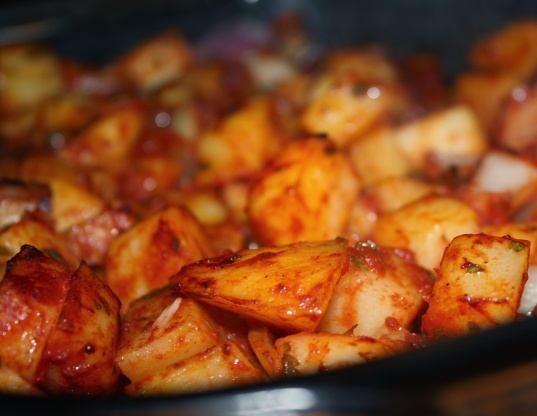 Found this in one of our local Church cookbooks making for potatoes that are a touch different - and always an empty bowl! The recipe calls for 'old' potatoes - I find for most part I never have old potatoes - if I do not have large potatoes I eyeball an equivalent. Weighing - 11/2 pounds of potatoes takes about five what I call regular sized potatoes. Serving size is a quesstimate as it depends what you are serving and how big the helping!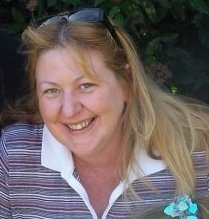 Top Review by Jubes
Easy baked taters dish that tasted delicious. A nice change and would make a great side to almost any dinner
Wash and peel potatoes, cut potatoes and onions in chunks.
In a large bowl mix together the oil, tomato paste, water, salt, paprika, combine with potatoes.
Add onions, pepper to taste, parsley and toss to mix.
Bake in a covered dish in a preheated 325 degree oven for about 45 minutes or until potatoes are soft.