2Bleu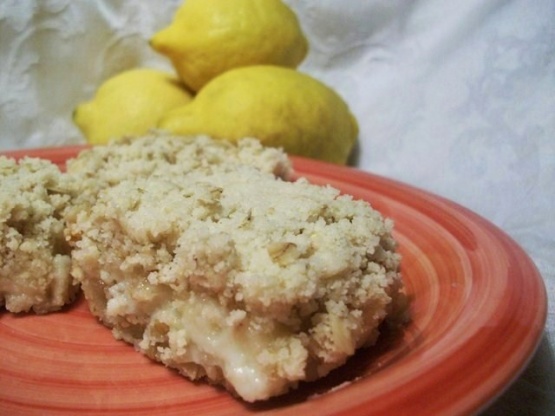 These little treats I created are definitely for Lemon Lovers! This is easy to make and can be put together in a pinch. Great for pot lucks, reunions, weddings, cookouts, or luncheons. Serve as is or with lemon sherbert garnished with whipped cream and a mint leaf. NOTE: Due to previous reviews, on 8/18/08 we edited the ingredient amounts. I also used some diet friendly ingredients to adjust the calories and it is just as wonderful, but feel free to use real sugar, etc. if preferred.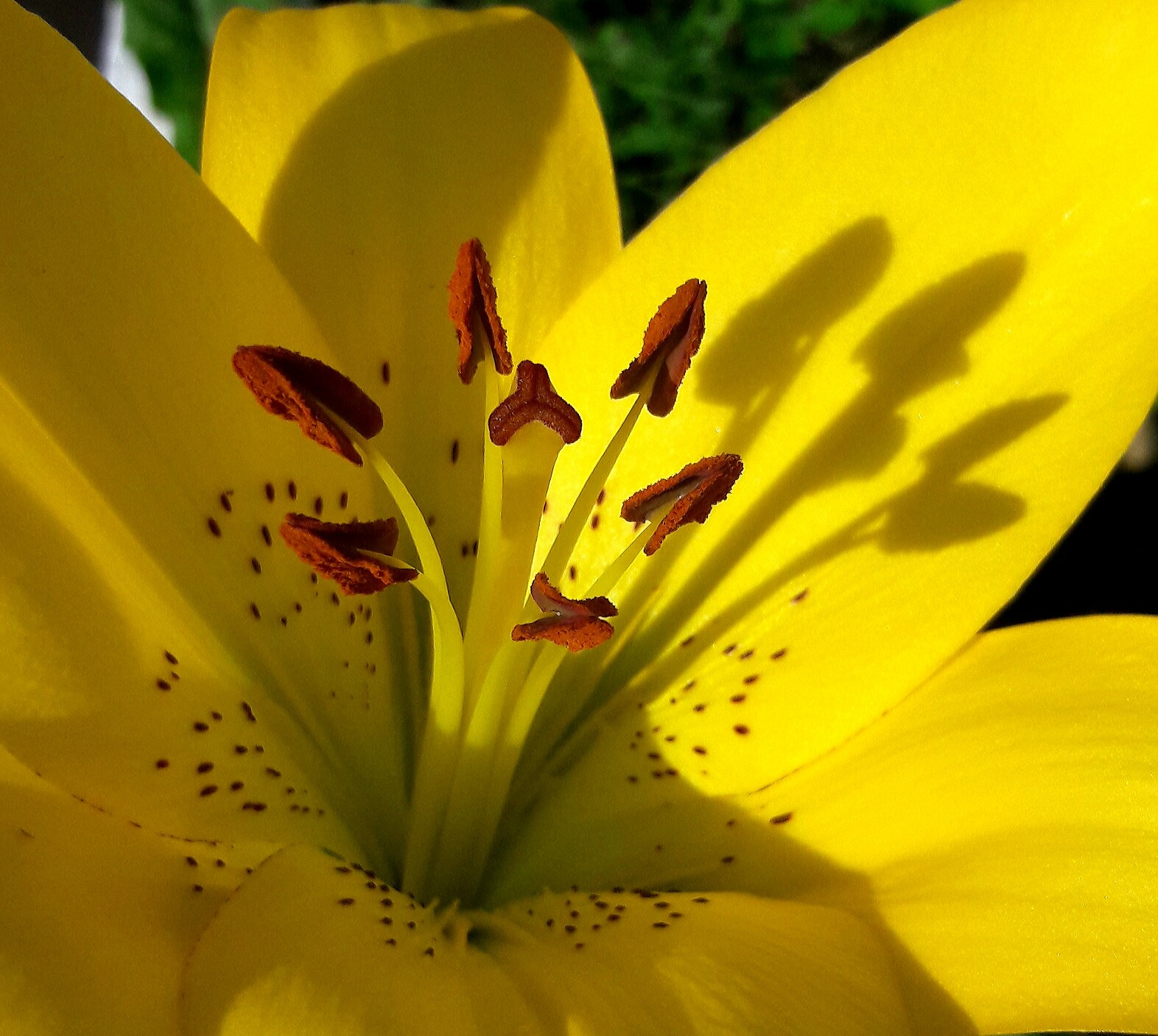 These were yummy! Like soft, creamy, lemony flapjacks! A great success - thank you!
Preheat oven to 350°F Cream butter and sugar well. Add flour, salt, oats, almonds, and lemon zest, mixing well until crumbly.
Place 1/2 of mix into a 9x13" pan that has been lightly buttered or sprayed with nonstick cooking spray. Lightly press mixture into pan.
Whisk together condensed milk and lemon juice (you should yield about 3/4 cups juice). Spread over top of mix that is in the pan.
Sprinkle remaining dry mix over that. Again, lightly pressing mixture into pan. Bake for 25-30 minutes.
Cool 1 hour then cut into small squares (about 1 1/2"). I make three long cuts, and 6-7 short side cuts. Refrigerate or serve warm.