Bergy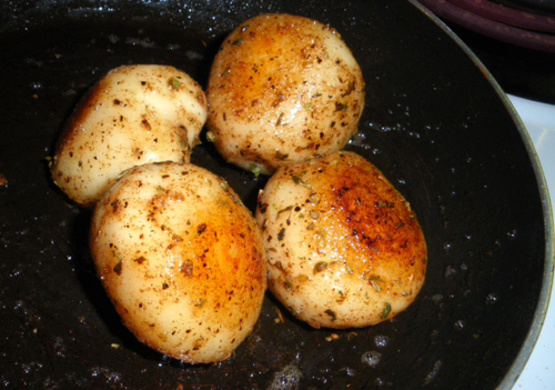 This is my 14 year old daughter's recipe; she made this up when she was around 10 years old. Try it you will like it!
Melt butter in a small saucepan; heat on medium low.
Drain potatoes and add to pan.
Add seasonings and heat while stirring.
Cook about 15 minutes or until heated through.