clareh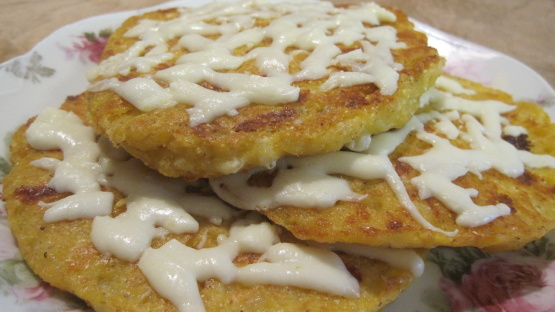 I only saw recipes for Venezuelan and Ecuadorean Arepas so I thought I'd share this one. It's from my Colombian friend.

great i made it for my 6th grade project, it went great everyone loved it. i needed it because i had to do a project on venzuela thanks
Combine cornmeal and water in a bowl.
Add cheese and then buttermilk.
Heat a non-stick skillet (low).
Roll mixture into a ball and place in pan and flatten into a pancake, about a 4 inches circle.
heat for about 5 minutes, continually checking that it does not burn.
when it is golden brown flip over to other side for about five minutes.
shred additional queso blanco on top and serve.