Arctic Garden's Blueberry Muffins
karen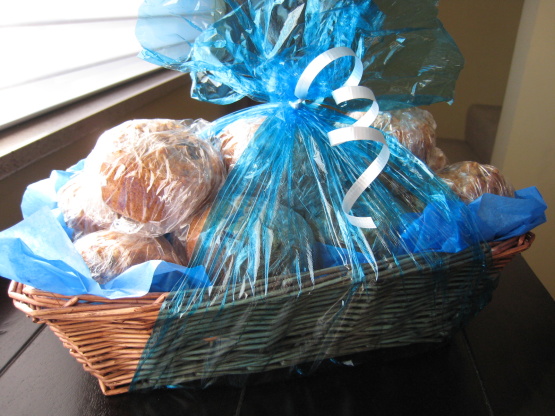 This recipe comes from the box of Arctic Garden's frozen blueberries, and I thought this would be nice to share. For variation add 1 grated orange rind, or substitute raspberries for the blueberries.

Top Review by karen
These were really tasty healthy muffins. I followed the recipe but only used about 6 oz of blueberries (which was more than enough), canola oil and strawberry-banana-orange juice. I really like that there was no white flour or white sugar in this recipe, but they were plenty sweet from maple syrup and blueberries. Oh...and I filled the tins pretty close to full and got 13 muffins. Bake time was right on.
Preheat oven 210 C (400 F), and grease muffin pan.
Combine flour, baking powder, oats, brown sugar, and blueberries.
In a small bowl combine egg, applesauce, orange juice, vegetable oil and maple syrup.
Pour all at once the wet ingredients into the dry ingredients, stirring just until moistened.
Fill the greased muffin pans until 2/3 full, and bake for 25 minutes. Let cool for 2 minutes before removing.