Arby's Jamocha Shake Copycat (Low Fat Recipe)
CoffeeB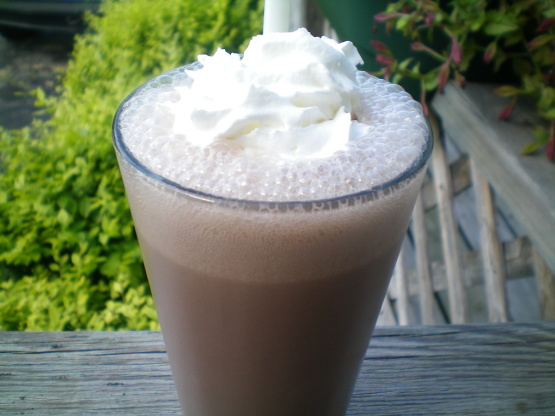 This is a copycat recipe that tastes just like Arby's Jamocha Shake. I changed the recipe to make it lower in fat. Using Dreyers Fat Free Ice Cream, you cannot tell the difference. There is less than 1 G fat per serving.
Combine coffee, milk, and sugar in a blender and mix on medium speed for 15 seconds until sugar is dissolved.
Add ice cream, and chocolate syrup, then blend on high speed until smooth and creamy.
Makes 2 shakes.
Note: You can make this recipe, and freeze half for later if you wish.