3 Reviews
I really didn't expect this to be such a wow - loved it! Followed amounts exactly, and the only change I made was to use a yellow pepper instead of green. So flavourful and easy. I used all fresh ingredients and everything cooked beautifully.

Really does taste better than expected! I make a similar recipe, which serves less: Cook 1/2 cup chopped onion and 1 clove garlic in 2 Tbsp. oil, until soft. Stir in 2 cups peas, add water just to cover, and put lid on pot. Cook as long as 20 minutes, stirring occasionally. Add a generous amount of dill, some salt and pepper; cook another 10 minutes with lid off until much liquid evaporates. Very close to this recipe, so I won't repost!
A very enjoyable dish! We had this at room temp as part of a buffet of Greek salads and vegetable dishes and it was a great success. This verey simple treatment of the ingredients really brings out the best in each.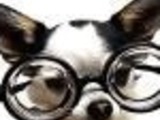 Arakas Me Anitho: Greek Dilled Peas With Peppers