Arabian Rice Aroz Mofalfal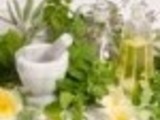 A different rice dish from One Thousand And One Delights
Directions
Break vermicelli noodles in small pieces; fry with butter till slightly brown.
Add boiling water and salt. Stir till boiling.
Add rice slowly. Let it boil before covering. Stir.
Put a thin layer of tin foil under the pan to prevent burning. Reduce heat to low and leave to cook for 30 minutes.
Open the pan. Stir the top and see if rice is done. If rice is still a little hard, cover and cook longer.
Serve with any vegetables.
Most Helpful
We've made this rice several times during ZWT6. Dh always asks for it. This recipe didn't work out as well as another one I made. It needed more vermicelli and double amount of water. Taste was improved by using a chicken cube.It was delicious.

When I added the rice, I found that it needed more water. So I added more, almost 2 cups. I was afraid it would stick to the pan. The taste is great like that. And I didn't use salt. I may also use more vermicelli next time as I don't think there was enough. Thanks Sage :) Made for the Zwizzle Chicks of ZWt
I made half the recipe for a quick and easy side dish. Served with Recipe #423500 and Recipe #228801 for a light and satisfying supper.Thanks for posting Sage. Made for Zwizzle Chicks for ZWT6.