Boomette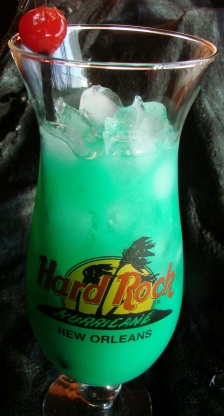 After watching Zodiac I wanted to make the drink Aqua Velvet which they had drank in the movie. Not being able to find it I came up with this. This takes place in the late 1960's and through the 70's on the West coast.Where Polynesian food was popular in the 1960s and on.... So I figured it must be in the order of a Blue Hawaiian (popular then) adding the cream of coconut for the velvet. Enjoy my take of a drink from Zodiac while watching it.
Pour all ingredients over ice in a hurricane glass.
Garnish with fresh pineapple wedge and or serve with a cocktail umbrella to spear maraschino cherry.