Apricot Walnut Oatmeal Muffins (No Flour!) SBD Phase 2&3
Barb G.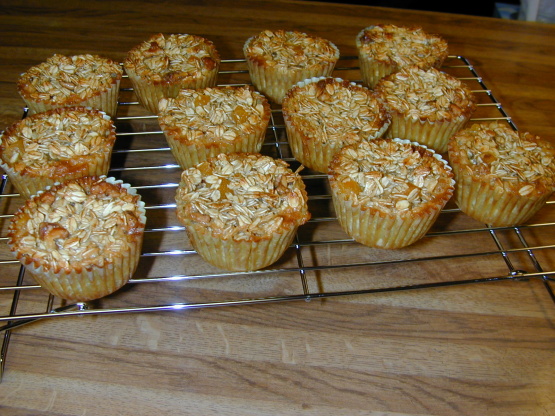 The base for this recipe is Ana Molina's Oatmeal Muffins (No Flour at All!) Oatmeal Muffins (No Flour at All!). I did tweak it quite a bit and really liked the results. These are great for SB Diet Phase 2 & 3. Spray kitchen shears with Pam to cut up the dried apricots
Preheat oven to 350 degrees.
Put paper liners in 12 muffin cups.
In a large mixing bowl, mix Oats, Walnuts, Apricots, Baking Powder,& Salt.
In a small bowl whisk together Milk, Honey, eggs,& vegetable oil.
Add the wet to the dry and mix til just combined.
Let sit for 3-5 minutes.
Fill muffin cups 3/4 full.
Bake 13 minutes or until toothpick inserted in middle comes out clean.