SaraStar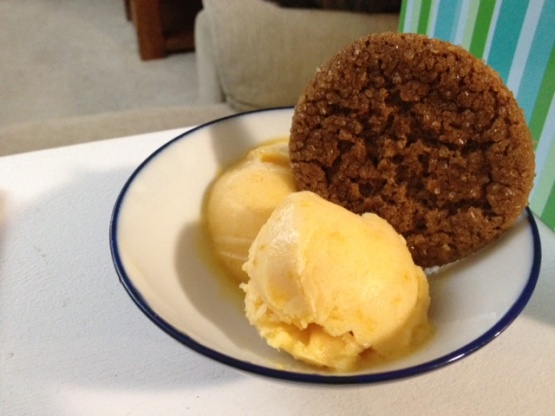 I've made this twice with good results, using apricots the first time and pears the second. Instead of vanilla I used rum with the apricots, and almond extract with the pears. One important change I make in the preparation is to run the sorbet through the blender again after the sorbet has frozen. I do this twice, freezing the mixture in between. This results in a very creamy texture similar to gelato.
Combine water and sugar in a large saucepan, and bring to a boil over medium-high heat, stirring occasionally.
Add apricots, and bring to a boil.
Cover, reduce heat, and simmer 10 minutes or until apricots are tender.
Place apricot mixture and vanilla in a blender; process until smooth, and chill.
Pour mixture into freezer can of an ice cream freezer, and freeze according to manufacturer's instructions.
Spoon into a freezer-safe container; cover and freeze 2 hours or until firm.