Apricot Orange Yogurt Muffins
MA HIKER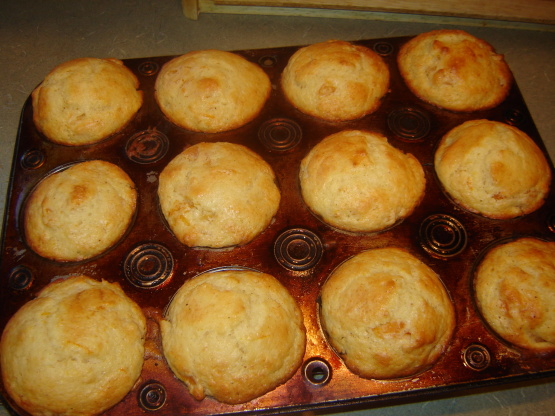 I love these fresh from the oven for breakfast with my favorite fruit. Mixture can be prepared ahead and refrigerated for up to 12 hours lightly covered.
In large mixing bowl whisk together the flour, sugar, baking powder, nutmeg, baking soda and salt.
In separate bowl whisk together eggs, yogurt and butter and pour over dry ingredients.
Sprinkle with apricots and orange rind.
Stir just until dry ingredients are moistened.
Scoop into greased or paper lined muffin cups, filling to top.
Bake in centre of 375 oven for about 20 minutes or until golden and tops are firm to the touch.
Let stand for 5 minutes before serving warm.