KPD123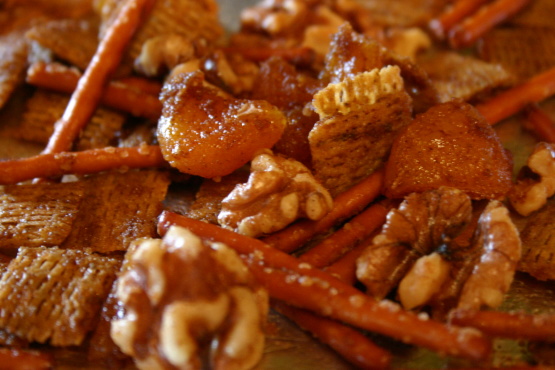 A handy snack mix that can be stored in an airtight container for up to 5 days.
Heat oven to 300*F.
Stir together apricots, nuts, pretzels, and cereal; set aside.
In a small saucepan, melt butter. Stir in orange rind and spices; heat until aromatic, about 15 seconds.
Pour over apricot mixture; toss thoroughly to coat.
Sprinkle with brown sugar and continue to toss.
Spread mixture on foil lined baking pan.
Bake 20 to 25 minutes; toss once during baking.
Cool and store in airtight container.