Apricot Mashed Sweet Potatoes
These make a wonderful fall dish with a fruity twist. The apricot and sweet potato flavors really go well with each other.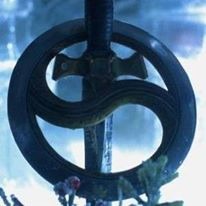 I love sweet potatoes and always like to try new recipes using them. This one is fabulous - a wonderful blend of spices with a subtle fruit taste...delicious. I served these with a glazed pork roast, beans and cornbread. Yum, yum!
2 1⁄2 lbs sweet potatoes, peeled and cut in 1/2 inch dice
1⁄4 cup apricot preserves
3⁄4 teaspoon grated orange rind
1⁄8 teaspoon ground nutmeg
1⁄3 cup milk or 1⁄3 cup cream
salt and pepper, to taste
Place the sweet potatoes in a large pot; add cold water to cover by about 1 inch.
Cover and bring to a boil; reduce the heat and boil gently until the potatoes are tender, about 15 minutes.
Drain and return the potatoes to the pot.
Add the remaining ingredients, except preserves, and mash with a potato masher until smooth.
Add apricot preserves, and stir potatoes well.
Taste and adjust seasonings.
If the potatoes seem dry, add a little more milk.