Kathy228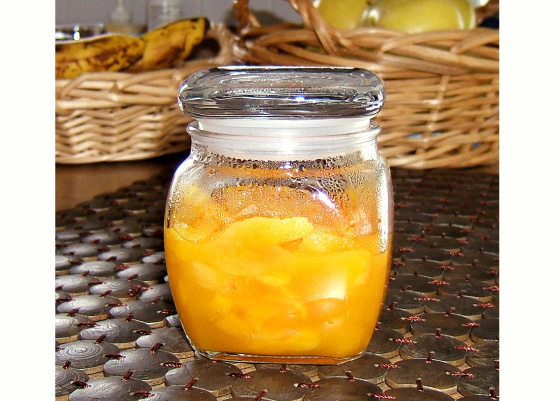 In my continuous efforts to reduce my sugar intake, I've found this Apricot Jam recipe that uses Agave or Fructose. This jam keeps in the fridge for a few days and is also wonderful stirred into yogurt, porridge/oatmeal or muesli.

This was so easy to make. It was a blast of apricot in my mouth! The recipe makes just enough apricot spread for one person for a few days. I soaked the dried apricots for an hour before making the recipe. I will make this often. Thanks for a delicious, fast, easy, and smaller-portion apricot jam recipe.
Chop the dried apricots into very small pieces.
Put the apricots, water and syrup/fructose into a small saucepan and bring to the boil.
Boil rapidly for a few minutes, but don't let it boil dry!
Take off the heat and allow to cool.