Apricot-Glazed Roasted Asparagus
Parsley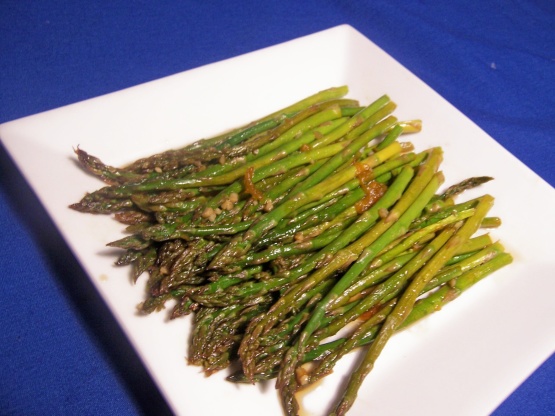 I found this recipe some time back in a magazine. It is very tasty.

My husband and I enjoyed this very much. I also added more garlic and mushrooms. Very easy and delicious so I will definitely make it again.
Preheat oven to 400°F.
Place asparagus spears on a foil-lined jelly roll pan coated with cooking spray.
Combine apricot preserves, soy sauce, garlic, and salt; mix well Pour preserves mixture over asparagus.
Toss well to coat.
Bake at 400°F for 10 minutes or until asparagus is crisp-tender.
Serve immediately.