Annacia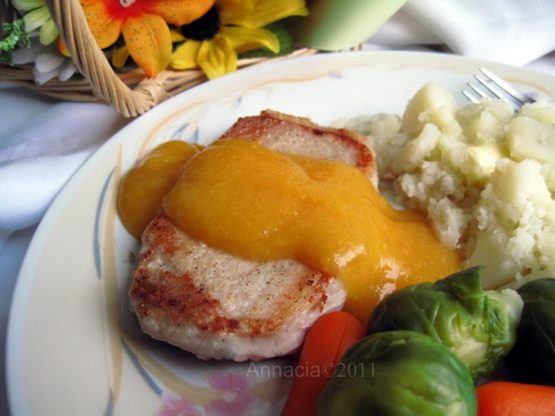 This sauce is very versatile. It is delicious warm with pork or ham, and also good cold served over ice cream! You can vary the texture by blending the mix with a hand held blender, or leave it chunky...your choice! If you do choose to blend it, the yield will be slightly less than specified.
Combine the water and sugar in a medium saucepan; stir well. Bring to a boil over medium heat. Add the chopped dried apricots and ginger.
Reduce the heat and simmer, uncovered, for 15 minutes. Stir in the brandy, and simmer for 2 minutes.
Serve warm over pork or ham, or chill and serve over ice cream. You can also use a hand held blender to make it smoother if you prefer.