JustJanS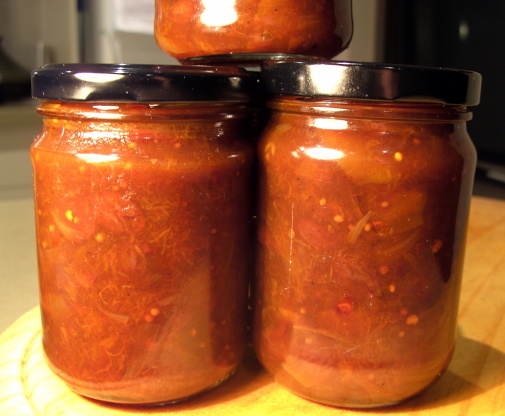 This chutney is a beautiful colour...especially when you use the deep deep orange apricots. I just guessed at the amount of jars and it is not stated in the recipe.
Mix together all the ingredients in a large saucepan.
Bring to a boil. Reduce heat and simmer for about 1 hour, uncovered, or until juice has thickened.
Pour into warm sterilized jars and seal.
May be eaten immediately but the flavour improves after a few days.