Apricot Chicken With Cashews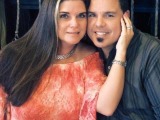 From Taste of Home's Simple and Delicious Magazine. From start to finish this dish takes about 15 minutes to prepare because it is cooked in the microwave! How easy is that? Serve over hot cooked rice.
Directions
In a large bowl, combine the first seven ingredients.
Add chicken and toss to coat.
Transfer to a shallow microwave-safe dish. Cover and microwave on high for 3 minutes, stirring once.
Add green pepper and cashews.
Cover and microwave on high for 2-4 minutes or until chicken juices run clear, stirring once.
Let stand for 3 minutes.
Serve with rice.
Editor's Note: This recipe was tested in a 1,100-watt microwave.
Most Helpful
I can't believe I have not rated this before now! This is super easy and very tasty! The directions are spot on too! Thank you for sharing this quick and yummy recipe! Update! I have now done this adding in veggies too instead of or with the green pepper. Think broccoli, sugar snap peas, celery, carrots the options are only limited by your own mind. The veggies come out crisp tender.

What a tasty dish. As Curt says, "TERRIFIC!" This is a keeper. It will be made a lot in the summertime. Never thought a microwave could turn out such a tast dish. Thanks for posting.
I was checking to see if this was posted. It is really yummy and very easy to prepare. I like to make it in the summer because it is microwaved and doesn't heat up the kitchen. Great post Juenessa!