Apricot Bran Muffins Fat Free
PaulaG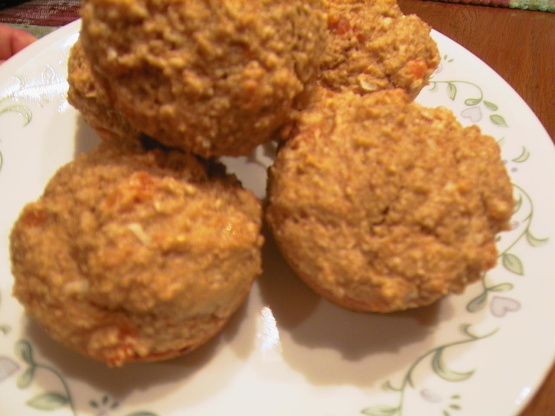 recipe using non fat buttermilk. This recipe is from Sandra Woodruff Rd. Fat Frees Baking Cookbook, and posted for another interested Zaar chef. Have not tried it myself.
Top Review by PaulaG
The batter was very dry and so I added 1/2 cup applesauce. The muffins could have used a couple of tablespoons of oil. The biggest disappointment was they tasted flat, possibly because there is no salt in the recipe and either vanilla or almond flavoring would be a nice touch.
Combine the bran and non fat buttermilk and let sit for 25 minutes.
Combine the flour, soda, brown sugar together.
Add the bran to the egg whites, stir well.
Add the wet ingredients into the dry ingredients just until all are moistened.
Fold in the apricots.
Spray your muffin tins with a cooking spray, and fill 3/4 with batter.
Bake 350 degrees for 16- 18 minutes, or just until a tester comes away clean.
Remove from oven and let sit on a rack for six minutes.
Then remove muffins from tins to a wire rack.