Pamela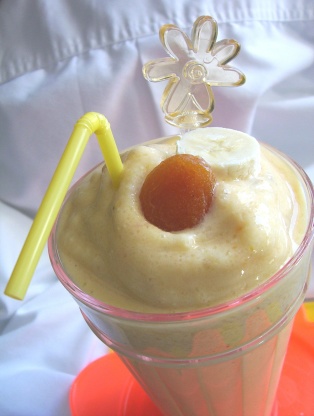 This is a thick smoothie made with dried apricots and nectar, cashews, raisins. You'll be getting a rich source of calcium, iron, potassium, magnesium and carotenes. Now that's the way to start a day! Or a healthy lunch. Be sure to use fresh plump dried apricot and raisins. If not be sure to rehydrate.

Top Review by lortle
This is a great drink! The lemon zest really makes the flavour for me. I made two very minor changes - one, I added an extra apricot (the one looked so small all by itself) and two, I blended the fruit, nuts and nectar first before adding the other ingredients, since I wasn't sure whether my blender would get the nuts smooth enough otherwise. Texture was lovely and smooth in the end. Thanks for this recipe!
Place all ingredients into a blender and blend at high speed till creamy smooth