Apricot Applesauce (Jewish)
flower7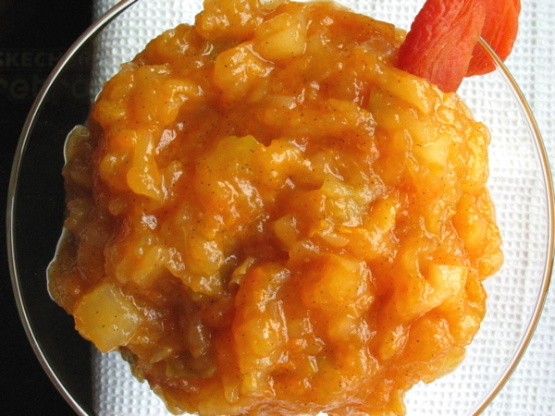 This recipe -- for Hanukkah -- was found in the2008 cookbook, Jewish Holiday Cooking.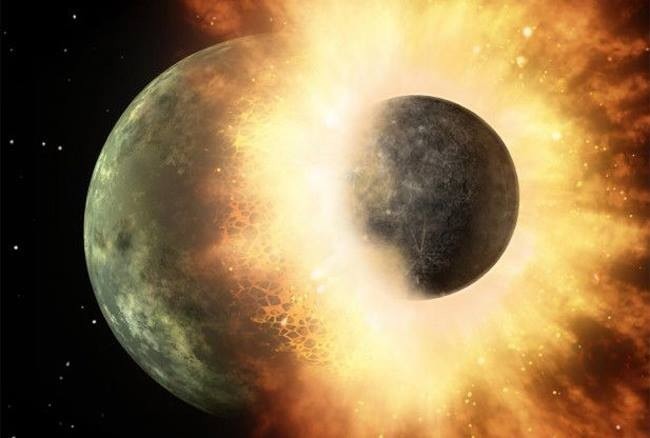 Top Review by 2Bleu
With Mike's permission, I made a variation of this recipe using pears and dried peaches. I kept true otherwise and only made half a batch since there was just the two of us. The flavors are delicious and very intense. Swirling in your mouth you can distinctly taste the vanilla, pears, and peaches, yet they also combine very well. So, applesauce or pearsauce.... unlimited possibilities but really so much better than from a jar. I agree with the previous reviewer that adding sugar would tone down the slight bitterness, but it is still sweet enough without the added calories. Next year our fruit trees will yield crops and I will be canning this recipe for sure! Thanks for sharing the recipe, and for allowing the variation. :)
1⁄2 cup dried apricot, quartered
1 1⁄3 cups apple juice, unsweetened (or more)

1

vanilla bean, split
1⁄2 teaspoon fresh ginger, peeled, minced

1

pinch salt

6

cups apples, peeled, cored, cut into chunks (about 6 cups of mixed apples like Gala & Braeburn)
In a large, heavy saucepan, combine the apricots, 1 1/3 cups of apple juice, the vanilla bean, ginger & a pinch of salt, then cover & cook on a simmer for about 25 minutes, or until apricots are very tender.
Add the apples & continue cooking, covered ~ & stirring occasionally ~ for another 25 minutes or until apples are very soft, adding additional juice, if necessary, to prevent sticking.
The mixture is ready when it is thick & pulpy, with no liquid visible. If it is a little watery, boil it for a few minutes, uncovered, to evaporate the remaining liquid.
Remove the vanilla bean & either puree the mixture in a food processor, or use a hand-held masher, blending to a somewhat chunky consistency.
Cover & refrigerate until chilled before serving.