3 Reviews
Those are delicious. Thanks for posting such a great recipe. I couldn't find any candied ginger in the supermarket, so I just served them with wipped double cream, to which I added a little bit of bourbon vanilla suger. Mine needed about 12-14 minutes rather than seven as stated, but apart from that the recipe worked perfectly!
Wonderful scones!!! I love scones and try different recipes here and there... and these were awesome! The ginger whipped cream was perfect!!!! Thank you for posting such a wonderful recipe!!!

My husband said these were a 5*plus...and I agreed! They had a lovely crumb. We really enjoyed the apricots and the ginger whipped cream was a lovely addition. But then, we are both nuts about ginger and apricots anyways. This is the first time I have tried them together and I was well pleased with the results. Thanks for a delicious recipe that I would highly recommend!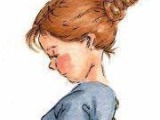 Apricot and Ginger Scones