gailanng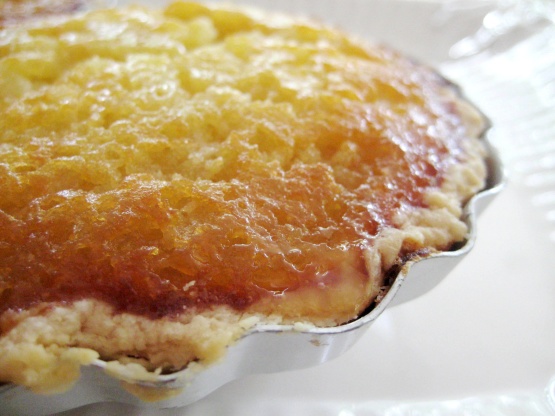 Top this off with cinnamon ice cream.....

I think one c. of sugar is much too much. The first try was way too sweet. I'm going to try 1/2 c. of sugar and more lemon juice.
Mix all of the ingredients.
Pour into a 9" pie shell and bake in a 350 degree oven or 45 minutes.