Applesauce Oatmeal Muffins
Mama Jen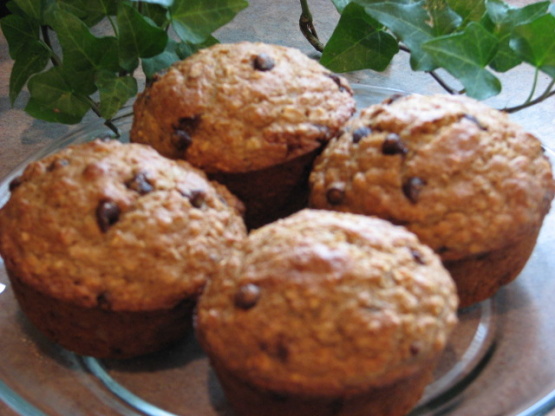 Got this from another website...it's on my list to try.

I was disappointed.i didn't taste applesauce and it wasn't sweet.the topping was't even enough.
Soak the oats in milk for about one hour.
Preheat oven to 400 degrees.
Spray muffin pan with cooking spray.
Combine the oat mixture with the applesauce and egg white, mix until combined.
In a separate bowl measure and whisk the dry ingredients.
Add wet ingredients to dry and mix until just combined. Add nuts or raisins if desired.
Do not over mix the batter or the muffins will be tough.
Spoon muffin mixture into muffin pan.
Combine the cinnamon and sugar.
Top each muffin with some of the mixture.
Bake 20-25 minutes or until done.
Remove from pan, cool and enjoy.