Derf2440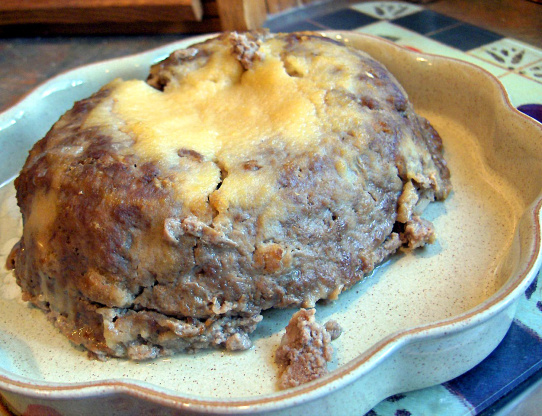 I was given this recipe by my matron of honor more than 25 years ago. It is a family favorite. It is quite different from the usual meatloaf, sweet enough that the kids love it, but the Dijon mustard cuts the sweetness so adults will enjoy it as well.

I have just made this recipe for the second time. I didn't realize I had not reviewed it until I recommended it in a recipe request thread. This meatloaf comes out so moist, slightly sweet & delicious. My dh loves this meatloaf! The second time I made it, I used the filling ingredients as a topping instead of a filling. I removed the meatloaf from the oven after it had cooked about 40 minutes and drained off some grease. I spread the filling mixture over the top of the loaf and returned it to the oven for another 20 minutes. I baked this in my 8" cast iron skillet which gave it a nice brown bottom and made it easier to handle, pouring off the grease, as all meatloaves have. Great meatloaf, Judy! It's a keeper for us.
Combine meatloaf ingredients and shape into a round loaf in a 8 or 9" baking pan.
Make a depression in the middle of the loaf.
Combine filling ingredients& pour into depression in loaf.
Bake at 350 for one hour.
If necessary, pour off grease before serving.