mija9491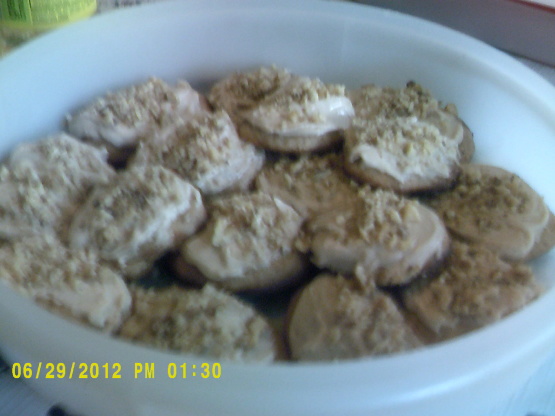 Big fluffy cake-like cookies. This is a recipe passed on from my mom. Her recipe card is so covered with cookie ingredients you can't read it anymore. My sister and I call her regularly to get the recipe, so I am adding it here so I will always have it.

Soft cookie, almost like a muffin texture. Used 6 oz butterscotch chips, 2/3 cup chopped toasted walnuts and 1 tsp vanilla. Great way to use up applesauce. Using about a tablespoon of dough per cookie yielded 42, and 8 minutes at 400 degrees was perfect. I plan to try them with dried blueberries, almond extract and some lemon zest instead of the chocolate chips.
400 degrees 8-10 min.
Mix sugar and shortening together. Add applesauce.
Beat eggs and add to applesauce.
Add dry ingredients.
Stir in choc chips.