Applesauce Barbecue Pork Chops
Zaney1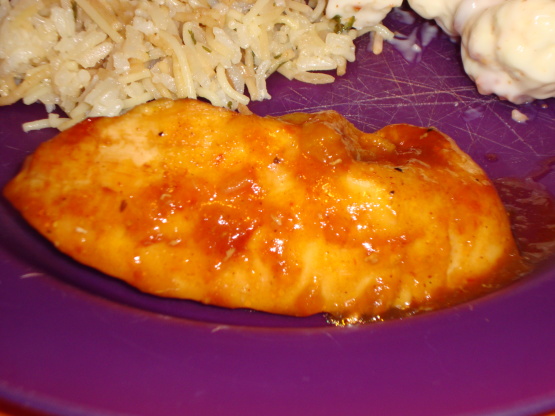 This recipe is adapted from one in Simple and Delicious that used chicken instead of pork chops. The simple sauce and tender chops make a delicious dish. You can add the chili powder for a different taste.
Sprinkle room-temperature chops with salt, pepper, and thyme.
Place oil in heavy skillet and heat until medium hot.
Brown chops slowly on both sides until golden brown.
This should take about 5 minutes per side.
Combine barbecue sauce, chunky applesauce, and chili powder (if desired.).
Cover chops with sauce.
Cover pan.
Simmer chops til tender, about 10 minutes.