Andrea D.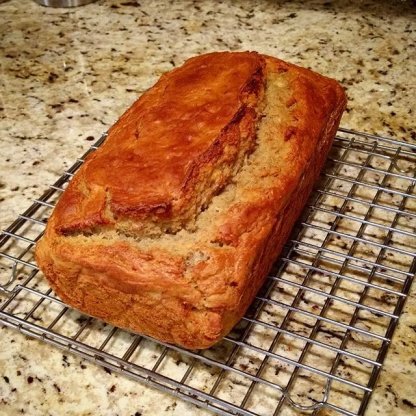 This is the only banana bread recipe I have used for a few years, my family really likes it.

Top Review by cewrdh
This is delicious. I used Heart Smart Bisquick instead of flour, baking powder, salt, and baking soda. It came out great.
Preheat oven to 350.
Place bananas in a large bowl and mash with electric mixer.
Stir in sugar and let stand 15 minutes.
Add applesauce and eggs and beat well.
Add remaining ingredients and mix well.
Pour into greased 9x5 loaf pan.
Bake for 45 minutes, or until wooden toothpick inserted in center comes out clean.
Remove from oven and let stand 10 minutes before removing from pan, cool on wire rack.