Applebee's Tequila Lime Chicken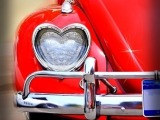 This is really great. You can make it as an appetizer for two or as a meal for one.
Directions
To prepare chicken, pour lime juice and tequila into a sealable plastic bag.
Place chicken in the bag and place in refrigerator.
Marinate chicken overnight or up to 6 hours.
To prepare salsa ranch dressing, in a small bowl mix salsa and ranch dressing.
Remove chicken from marinade and grill over medium heat 10-15 minutes or until thoroughly cooked.
To assemble: Scatter tortilla chips on an oven-safe plate. Place shredded chicken on top of tortilla chips. Pour salsa ranch dressing over chicken. Cover with the shredded Cheddar jack cheese. Place chicken under the broiler until cheese is melted. Be careful, plate will be hot!
Serve with pico de gallo and Spanish rice on the side.
Most Helpful
This was awesome!! The salsa ranch dressing was great. I'm trying to think of other uses for it as well. I will definitely make this again. Sorry no photo, my husband was nipping at my heels to get this! Made for Went to Market Tag.
We loved this recipe ! Thank you for sharing it. I made Guacamole and Pico to go with it and just dipped the extra chips in those.
If we make this again, I would shread the chicken up as it would help to spread the chicken around and not have some chips with alot of chicken and some with nothing at all. Would also make this with some shredded lettuce, tomatos,sour cream and other "nacho's grande" type ingredients.