Applebee's Fiesta Lime Chicken Copycat Recipe
Taste almost like what Applebee's serves.
Directions
Directions:.
Whisk together the first 8 ingredients, coat chicken in mixture, and marinade for at least 2 hours.
Whisk together the next 9 ingredients, cover, and chill until needed.
Grill the marinated chicken breasts for 3-5 minutes per side, or until cooked through. Discard marinade.
Brush grilled chicken with reserved dressing, sprinkle with cheese, and broil until cheese has melted.
Serve the chicken over a bed of crumbled chips.
Most Helpful
We LOVED this dinner. The chicken was incredibly tender and flavorful. The basting sauce, itself, is fantastic. I could have eaten that all by itself! I was expecting 3 for dinner, so had marinated 3 chicken breasts. We ended up having 5 people for dinner. So once I took the picture of a whole chicken breast, I sliced them into strips. I then served the chicken strips over lightly dressed salad greens mixed with crumbled tortilla chips. It was a hit! Thank you. ~Made for Please Review My Recipe~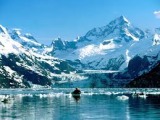 OK, I must confess; I've never had Fiesta Lime Chicken at Applebee's. I know, it's a menu staple, but I( always find something else I wanna try :). That said, I tagged this because I was intrigued, and, tho lengthy, the ingredients and instructions are on the MONEY. I marinated my chicken for almost 4 hours, and cooked on my indoor grill. I then topped with sauce mix and cheese, and put under the broiler for 5 minutes. I served over Tostito scoops, with rice, and the chicken was moist and flavorful. I'm so happy you shared this recipe, seesko, as we really enjoyed it, and I'll be making it again!

This was really tasty, even without the tequila, which is NOT one of my best friends - (see incident at age 17). Besides that omission and halving the recipe, I made it as indicated and, well, we were HAPPY. :o) Thanks for sharing, seesko!