Applebee's Blonde Brownies
Prep 20 mins
Cook 25 mins
I found this recipe for Applebee's famous desert. Serve it warm with vanilla ice cream or frozen yogurt
Directions
Brownies: Combine flour, baking powder, baking soda, and salt.
Add nuts, mix well, and set aside.
Melt butter, add brown sugar, and mix well.
Add egg and vanilla and mix well.
Gradually combine with flour mixture, mixing well.
Stir in white chocolate chips.
Pour into a 9-inch square pan and bake at 350 for 20-25 minutes.
Sauce: Combine syrup and butter, cook over low heat until butter is melted.
Stir in brown sugar until dissolved and remove from heat.
Beat in cream cheese and maple extract until smooth.
Heat again in the microwave until it reaches desired consistency.
Reviews
Most Helpful
very good, tasted almost just like the applebees version. I didn't have maple extract, so i used a lot of extra maple syrup which seemed to make up for it. The brownies were a little dry but still delicious. I suggest maybe greasing the brownie pan also because they kind of stuck to the pan.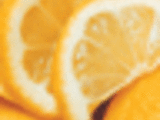 I made this and it is almost the same thing at Applebee's. If someone makes this I highly suggest to serve it with vanilla ice cream! There is a lil too much sauce, but this receipe is very good.

This is a pretty yummy recipe, but the first time I made it, it caved in and was a gooey mess... So the second time around, i didn't pack the brown sugar in the brownies, and it resulted in a much nicer brownie. Also, I think there is a mis-print for the sauce, it lists the maple syrup and butter under the brownies ingredients. The sauce is good, but very very rich and even after 2 pans of brownies being devoured in our home, there is still over half a batch of sauce left. so I reccommend cutting down the sauce recipe at least by half.