Lori H.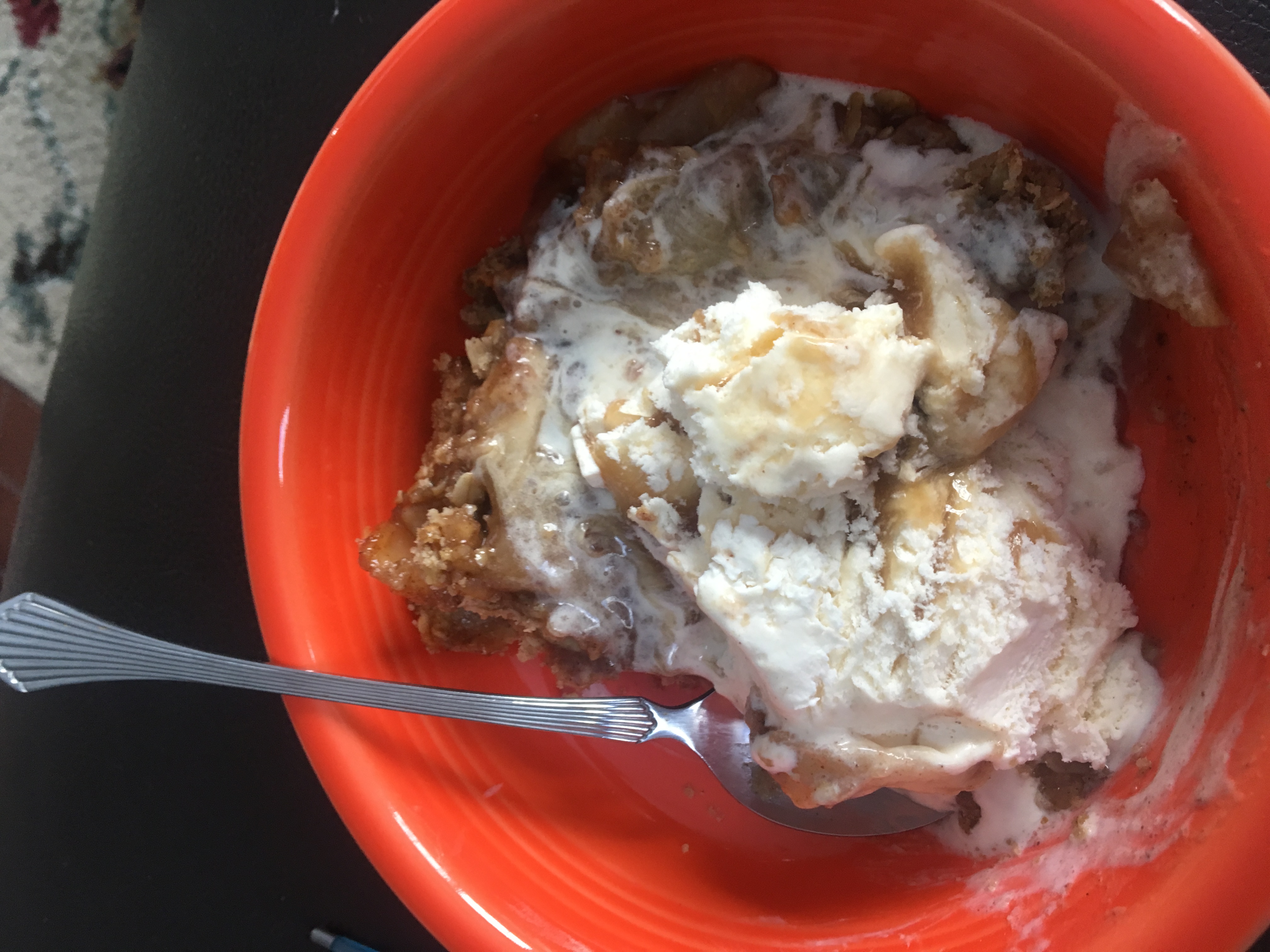 I used McIntosh apples for this but Granny Smith will do also, though you might have to bake the crisp slightly longer if using Granny Smith apples. This is the best apple crisp!

Fabulous! Although it was almost TOO rich ... but quite yummy. I have to say that it barely fit into an 11x7 pan, though -- the pan was nearly overflowing. Not a complaint -- just a warning to the next person to try it. I used three different types of apples, and the variety was nice... but it'd just be as good with only one. Thanks for posting!
Set oven to 375 degrees.
Butter a 10-inch deep-dish glass pie plate (or use an 11 x 7-inch baking dish).
For the topping; in a bowl stir together the flour, oats, brown sugar, cinnamon and pinch salt; add in butter and blend with fingers until mixture resembles coarse meal.
Add in the toasted walnuts; set aside while preparing the filling.
In a large bowl toss the apple slices with the lemon juice; add in all remaining ingredients except the vanilla ice cream, toss well to combine and transfer to the prepared pie plate or baking dish.
Sprinkle the prepared topping evenly over the apple mixture.
Bake for about 30-40 minutes or until the topping is browned and the apples are fork-tender.
Let the crisp stand for 15 minutes before serving.
Serve warm with vanilla ice cream.