Delicious, not too big, cake - where's the coffee?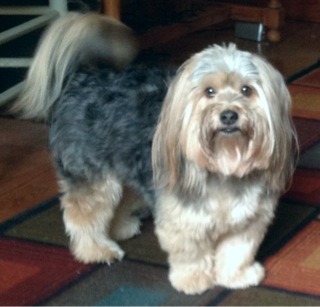 Wonderful tasting cake. I diced my apples pretty fine, used extra apples and walnuts because thats the way I like it. After 30 minutes the top was brown, but the cake was not done. I baked for another 25 minutes. This is a very moist cake and has a wonderful flavor. I also used half sugar and half splenda. This could be part of why it took longer to bake. I don't know. But anyway it turned out delicious. Thanks for posting evelyn.
Preheat oven to 350F.
Butter 8 inch square baking pan.
Combine sugar, butter and egg and mix well.
Add flour, baking soda, spices and salt and mix well.
Fold in apples and walnuts.
Spoon into prepared pan.
Bake until top is browned, 25-30 minutes.
Serve immediately.