Boomette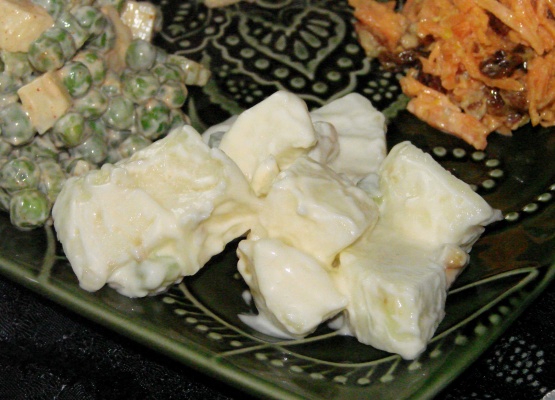 Refreshing apple salad. Great for family get togethers.

5 stars, of course! Just like my Mom's, only she used red delicious apples for more color, so that what I used, too. :)
Made for the "A" in let's PARTY event.
Mix mayonnaise, sugar, lemon juice and salt together.
Stir in apples, celery and walnuts together.
Serve chilled.