Debbwl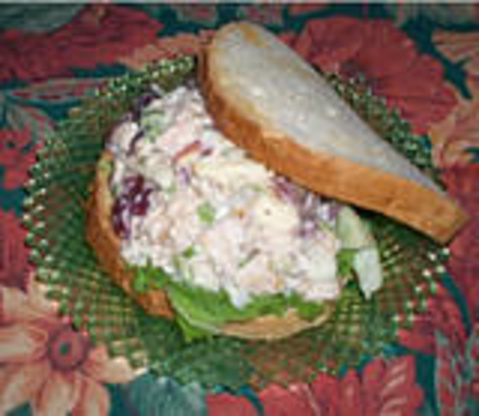 AWARD Winning recipe from Taste of Home from Ivy Eresmas. States that this tangy tuna salad gets fun flavor from sweet pickle relish and lots of crunch from apples, celery and walnuts. This recipe is great for non-tuna lovers because the sweetness takes the edge out of the "fishy" flavor of tuna. . .it is more sweet and tangy. I have served this on Hawaiian Sweet Bread and it is FANTASTIC!!!

Really really good. I loved the textures of this sandwich. I would have never thought to put nuts in tuna but it works. Thanks for the recipe. I will make this often.
In a large bowl, combine the eight ingredients; stir in tuna, apple and grapes. Spread 1/2 cup tuna mixture on three slices of bread.
Top with lettuce and remaining 3 slices of bread.