Apple Tart Without Dough (From Fwdgf)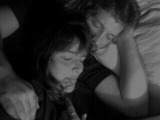 From "French Women Don't Get Fat" by Mireille Guiliano
Make and share this Apple Tart Without Dough (From Fwdgf) recipe from Food.com.
Directions
Preheat oven to 275°F.
Cut the apples into quarters, then slice each quarter into thirds.
Sprinkle with lemon juice.
Place cabbage leaves on a cookie sheet lined with parchment paper.
Place the apples on the cabbage leaves, shaping the slices like those on a small tart.
Mix the sugar with the cinnamon and sprinkle almost all of it on the apple slices.
Add small dots of butter and cover with the remaining sugar-cinnamon mixture.
Bake the tarts for 15 minutes.