jahoey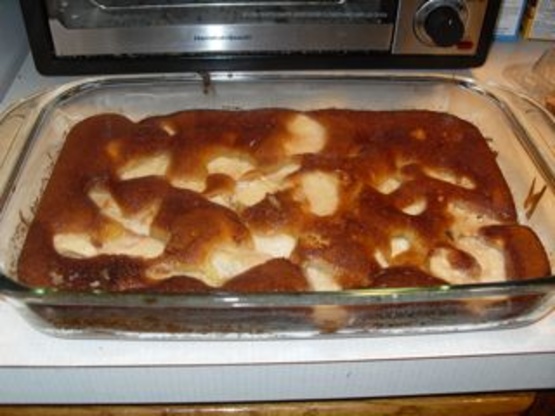 This is one of my best loved desserts because it brings back childhood memories of huge Sunday lunches with family and friends.

This was super moist and really "sinfully" delicious. I too substituted the "fresh apples" with a tin of pie apples. I never made the syrup mixture, but did however indulge with a huge "dollop" of freshly whipped cream. A really winner! Thank you so much for sharing. I will be serving this again on Christmas Eve.
Cream butter and sugar.
Add eggs one by one beating well after each addition.
Sift dry ingredients together and add to mixture.
Add milk mixing well.
Add vanilla extract.
Pour into greased Pyrex dish (9'' x 12") and spread evenly.
Pack apple pieces evenly over batter.
Bake at 350F for 30 minutes checking at 25 minutes.
Boil all syrup ingredients together for 5 minutes and pour over hot cake as soon as it comes out of the oven.
Serve as a cake or dessert with custard or cream.