Boomette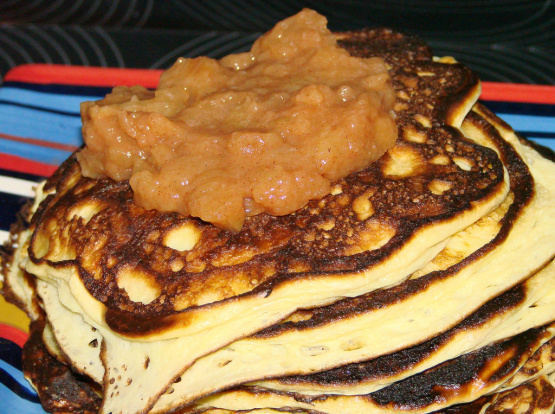 A nice alternative from maple syrup to serve with your Pancakes, Waffles or French Toast. Make sure that the bottle or jar you use has a tight fitting lid. This tasty syrup will be good for a month if kept in the refrigerator.
Put prepared apples, cinnamon, nutmeg, mace, lemon juice and butter into a deep pot.
Cover and cook apples on medium heat until softened.
Puree the softened apples.
Place the pureed apples back into the pot.
Add the remaining ingredients, except for the cornstarch and 1/4 cup of water.
Stir until the sugar is dissolved and the mixture starts to boil.
Allow to boil for 5 minutes.
Mix the cornstarch with 1/4 cup of water, until all cornstarch is dissolved.
Stir into syrup mixture and cook until slightly thickened.
Pour into jar and refrigerate.