Prep 40 mins
Cook 25 mins
Directions
Mix apples with raisins, lemon rind, sugar, cinnamon, and almonds; set aside.
Place 1 phyllo leaf on a kitchen towel and brush with melted butter.
Place a second leaf on top and brush with butter again.
Repeat until 5 leaves have been used, using about 1/2 cup of butter.
Cook and stir bread crumbs with 1/4 cup of butter until lightly browned.
Sprinkle 3/4 cup crumbs on the layered phyllo leaves.
Mound 1/2 of the filling in a 3-inch strip along the narrow end of the phyllo, leaving a 2-inch border.
Lift towel, using it to roll leaves over apples, jelly roll fashion.
Brush top of the strudel with butter and sprinkle with 2 tbsp crumbs.
Repeat the entire procedure for the second strudel.
Bake the strudels at 400°F for 20 to 25 minutes, until browned.
NOTE: Frozen phyllo leaves for strudel can be found at most supermarkets in the frozen foods sections.
Most Helpful
Wonderful, easy recipe. I added cinnamon and sugar to each phyllo layer along with the butter, and exchanged panko for the bread crumbs (very crispy). Also added a simple light glaze over the top. This recipe is a keeper. It actually makes 3 strudels. A huge hit at my dinner party. Thank you

I've tried many Apple Strudel recipes over the years and always been disappointed at the lack of taste. This was the exception! It's terrific! I used 4 large apples, peeled, cored and sliced. Because I like LOTS of flavour I tossed the slices in the juice of a lemon as well as adding the lemon rind. I had a handful of ground almonds left over, so I added them to the breadcrumbs and toasted the lot. Just watch Step 7 of the instructions in this recipe. To make two strudels you only put 1/2 the breadcrumbs on the first lot of pastry (not the whole 3/4 cup as stated), and the rest on the second strudel - and remember to reserve a few tablespoons for the crunchy topping. The strudels were really easy to make and rolled up with no problems at all. The taste was everything I could have wished for. Just delicious! I reheated slices of the strudel in the microwave for a minute or so with no ill effects on the pastry. Thank you!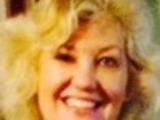 Delicious stuff! My first time using phyllo pastry, and a resounding success! Used only 1/2 cup of sugar but otherwise followed the recipe. I also find that the thinner the apple slices the better the strudel! Thank you truebrit!