Jubes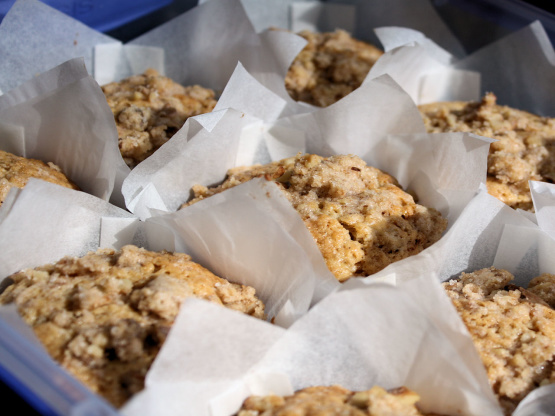 I haven't tried this recipe yet but I hope to soon!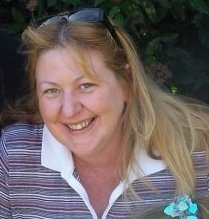 Top Review by Jubes
Reviewed for ZWT7- My husband and daughters are all enjoying your Apple Streusel Muffins. THe spice and fresh apple (used one large Granny SMith apple) really make this muffin great. Easy to make and smelt wonderful baking in the oven. made 12 muffins for mePhoto also to be posted. Thanks for posting a great recipe Michelle :D
Heat oven to 375 degrees F. Grease muffin cups or use paper liners.
Put streusel ingredients into a medium bowl. Mix with a fork and crumble with fingers. Set aside.
For the batter, mix flour, sugar, baking powder, spices, baking soda and salt in a large bowl.
Break eggs into another bowl. Add sour cream and melted butter and blend well. Stir in diced apple.
Pour egg mixture over dry ingredients and mix just until blended. Scoop batter into muffin cups. Top each muffin with 2 teaspoons of streusel topping.
Bake 20 to 25 minutes or until browned. A toothpick inserted in the center should come out clean.