Apple Squares or Apple Coffee Cake
VickyJ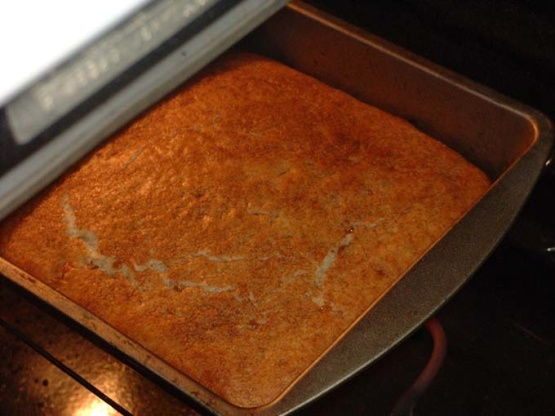 A neighbor brought these over as a thank-you gift when we helped them shovel out last winter. We all enjoyed them very much. Original recipe calls for 1 1/2 cups sugar but cut back on it since we use it for a coffeecake.

These didn't turn out like i expected them to. i followed the recipe exactly, but it still turned out to be very dry.
Combine sugar and eggs.
Stir in oil and vanilla.
Combine flour, baking soda, cinnamon and salt and add to sugar mixture, stirring to combine.
Stir in apples and walnuts.
Spread evenly in an ungreased 13x9-inch pan.
Bake at 375°F for 45-50 minutes.