loof751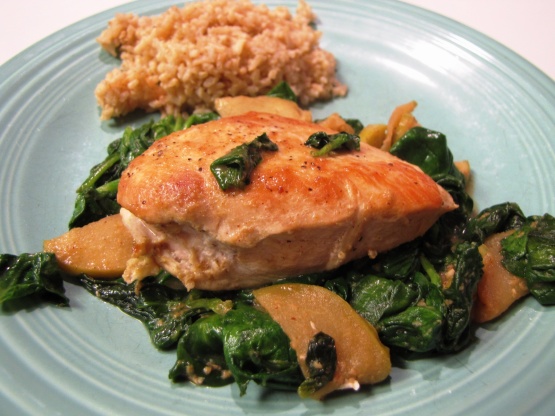 This is my kind of recipe, light and healthy, quick to make, and relatively few ingredients.
Heat oil in a large nonstick skillet over medium-high heat. Sprinkle chicken with salt and pepper, and add to skillet. Cook 5-6 minutes on each side or until well browned. Remove to plate, and keep warm.
Add next 4 ingredients, through apple slices, to pan; bring to a boil. Reduce heat, simmer, stirring often, 5 minutes. Return chicken and juices to pan. Cook, stirring occasionally, until sauce thickens and the chicken is cooked through, about 3 minutes.
Add spinach to pan, and toss until wilted, about 1 minute. Serve hot.